Interested in becoming a genetic counselor? Not sure where to start? We have you covered! Check out the resources below to learn more about the field and prepare for applications.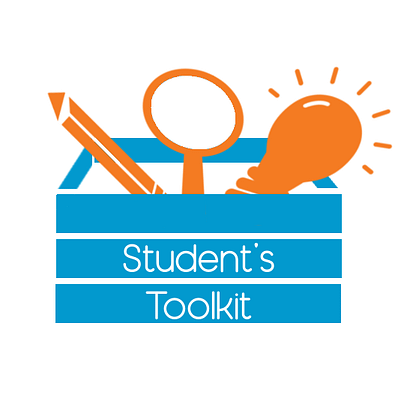 Considering a Career in Genetic Counseling:
What to Know, Read and Listen To
---
Basics of Genetic Counseling
How Can Genetic Counselors Help Me Understand Results from Genetic Testing?
How To Know if Genetic Counseling Is Right for You
Podcasts
DNA Today Hosted by Kira Dineen
Patient Stories Hosted by Grey Genetics/Eleanor Griffith
The Beagle Has Landed Hosted by Laura Hercher
Mendelspod Hosted by Theral Timpson
GC Chat Hosted by Ashley Crook and Elle Martin
In Those Genes Hosted by Janina M. Jeff
Genetic Counselors and You Podcast Series Presented by the National Society of Genetic Counselors
Short Videos
How Genetic Counseling Helps Families
Hereditary: Genetic Detectives
Day in the Life – Genetic Counseling
High Risk Pregnancy: Genetic Counseling
Journey of a Specimen: Genetic Counselors
How Trove of Genetic Data Can Yield Individualized Medicine
Genetic Testing's Impact on Patient Care – Paige's Story
Documentaries/Movies
Inheritance: Women, BRCA, and Hereditary Cancer
The Immortal Life of Henrietta Lacks
Journals/Magazines/Books
Journal of Genetic Counseling – Check with your university to see if you have free access
Telling Genes: The Story of Genetic Counseling in America by Alexandra Stern
Resurrection Lily by Amy Byer Shainman
The DNA Guide for Adoptees by Brianne Kirkpatrick and Shannon Combs-Bennett
The Spirit Catches You and You Fall Down by Anne Fadiman
Before and After Zachariah by Fern Kupfer
Dreaming Water by Gail Tsukiyama
Mercies in Disguise by Gina Kolata
Check out more book recommendations from genetic counselors.
Pursuing a Genetic Counseling Career:
Make it Happen With Our Applicant Resources
---
Guides to Becoming a Genetic Counselor
How to Become a Genetic Counselor: Degree & Career Requirements
How Do I Become a Genetic Counselor?
Become a Genetic Counselor: Education and Training
Become a Genetic Counselor: Why Certification Is Important
Application Process Resources
List of Accredited Genetic Counseling Programs
Advice for Applying to Genetic Counseling Programs
Advice for Interviewing and Ranking Genetic Counseling Grad Schools
Tips for Genetic Counseling Job Interviews
Overview of the Genetic Counseling Admissions Match Program
DNA Today Episode #71 Eleanor Griffith on Genetic Counseling Grad School Applications
DNA Today Episode #87 Genetic Counseling Grad School Apps (Part 1) – Features application process advice and experiences from 50+ genetic counseling students in the class of 2020 (first year of the match system)
DNA Today Episode #97 Genetic Counseling Grad School Interviews, Ranking, Matching (Part 2)
DNA Today Episode #101 Genetic Counseling Match Day
GC Applications Cheat Sheet: Interviews
Become a Genetic Counselor: Applying to a Training Program
Blogs/Websites
Tips from a Future Genetic Counselor
Tandem Repeats: The Applicant's Utility Guide
GenomeWeb – Sign up for a free account and stay up to date on genetics news
Online Forums
Genetic Counseling Safe Space Discord Server – Chat with other prospective students and current students and stay up to date on applicant resources
Genetic Counseling Disabled Community Server – A support and advocacy community for students and genetic counselors with disabilities
r/GeneticCounseling on Reddit
r/ClinicalGenetics on Reddit
Twitter Accounts/Hashtags
@futuregc24 – Resources for genetic counseling applicants and interested students
@GCExpInitiative – Genetic Counseling Experience Initiative
@minoritygenetic – Minority Genetic Professionals Network
@BookZebras – Book club for genetic counselors
@GeneticCouns – National Society of Genetic Counselors
#GCchat – Join the discussion with genetic counselors on Twitter
My Gene Counsel's Twitter List – Features over 800 genetic counselors
Volunteer Counseling
7 Cups – Volunteer to become an online listener via chat
Hole in the Wall Gang – For kids with serious illnesses
Camp Erin – For kids grieving the loss of a loved one
The Trevor Project – Phone and text crisis counseling for LGBTQ youth
VolunteerMatch – Search for volunteer opportunities in your area or virtual opportunities
Free Online Courses/Webinars
What is Genetic Counseling? (FutureLearn)
Clinical Education Courses (The Jackson Laboratory)
Medical Terminology Course (Des Moines University)
Genetic Counseling Experience Initiative
Genetic Counseling Prospective Student Network
Genetic Counseling Career Research & Exploration Workshop (GC-CREW) – Free virtual group workshop offered in the fall, spring, and summer terms for undergrads, recent grads, and those interested in pursuing a career in genetic counseling
Coursera Classes:
From Disease to Genes and Back
Genetics and Society: A Course for Educators
Introduction to Human Behavioral Genetics
Case Studies in Personalized Medicine
In-Depth Topics:
Undiagnosed Diseases Network Grand Rounds
Canadian Association of Genetic Counselors – Offers free webinars with membership
Collaborative Group of the Americas on Inherited Gastrointestinal Cancer – Offers free webinars with membership
National Society of Genetic Counselors – Offers several free webinars/courses with membership
Many programs host their own informational sessions, webinars, and open houses. Check program websites or contact programs directly for more information.
Additional Online Classes/Tools
Genetic Counseling Online Courses from the University of Cincinnati/Cincinnati Children's Hospital Medical Center:
Cardiovascular Genetics ($195)
Clinical Embryology ($495)
Laboratory Genetic Counseling ($295)
Neurogenetics ($195)
Teratology ($295)
Genetic Counseling Case Series ($95)
Genetic Counseling: Career for the Future from University of South Carolina ($530, offered 3x/year)
Genetics and Genomics Certificate from Stanford School of Medicine ($3,445)
Biochemistry from UC San Diego ($745, for credit)
Magoosh – GRE study tool
To fulfill prerequisite requirements for entry to a graduate program, consider taking courses from your local or state community college system or a local university. Contact the programs to which you are interested in applying to confirm the credits will be accepted.
---
Have questions or comments? Tweet us @mygenecounsel.
This post was originally published April 26, 2019.