The leading healthcare and precision medicine companies are focused on commercial growth that relies on genome-driven personalization of healthcare, and for that, they are turning to digital health technology companies. The race to build a comprehensive suite of genetic testing ordering capabilities that includes accurate genetic counseling services and guideline-based care plans for patients and clinicians has risen to the top of marketplace priorities.
Two of the recent leading deals in this space underline this vision:
Scalable telehealth genetic counseling solutions and patient engagement and empowerment are important elements in making precision medicine a reality. Pairing these services with automated, scalable solutions, and engaging patients and clinicians over time, is the next piece of the puzzle. My Gene Counsel has the industry-leading database of proprietary genetics content and the leadership team and network of certified genetic counselors to chart that path.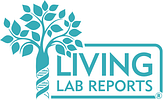 My Gene Counsel's HIPAA-compliant SaaS solution delivers continuously updating genetic counseling information via Living Lab Reports® to patients and providers in all areas of genomics, including hereditary and somatic cancer testing, hereditary cardiovascular disease, and noninvasive prenatal testing.
Precision Medicine in Practice: Updating Patients After Genetic Testing
In related news, My Gene Counsel co-founder Danielle Bonadies presented new data at the National Society of Genetic Counselors (NSGC) Annual Conference in September. The presentation was focused on the importance of keeping patients up to date and how digital tools are critical in scaling this process for patients, clinicians, and precision medicine partners. Have a look at our data here: https://www.mygenecounsel.com/nsgc-poster-presentation/.