Genetic Counseling Note:
TP53 is a gene located on chromosome 17p that is often mutated, or changed, in tumors. However, some people are born carrying one mutation in the TP53 gene in all of their cells. These mutations are called germline mutations, and result in Li-Fraumeni Syndrome (LFS). People with LFS have a high lifetime risk of developing many types of cancer, often at young ages. These cancers include tumors of the breast, brain, bone, lung and leukemia, lymphoma, and soft tissue sarcomas, as well as many other cancers. People with LFS are at risk of developing multiple primary cancers and are radiation-sensitive — meaning that if exposed to radiation, they are at increased risk to develop cancers in the field of radiation. Germline TP53 mutations are passed down in families in an autosomal dominant pattern, meaning that a parent with a mutation has a 50% chance of passing the mutation on with each pregnancy.
Tell us about yourself.
I am 18 years old and a senior in high school. I'm right in the middle of the college application process, which is stressful – but I've already been accepted to several schools, which is a relief. I plan to study business and marketing in college, and I also love English and have learned to like Biology and the life sciences. Another love of mine is dance – I like many types of dance, including: ballet, contemporary, jazz, hip hop, lyrical, and modern. Dancing was therapeutic for me when Tanner was sick. I'm very close with my parents, boyfriend, friends and my dog, Daisy
Your brother Tanner died of a glioblastoma almost 4 years ago. Tell us about your brother and your relationship with him?
I was super close to Tanner, who was 3 years younger than I am. We were the 'power sibling' team. He was so goofy, funny and loving and when he was sick he never stopped smiling. We had a connection that only the two of us could really understand. I really miss him.
Tanner was found to carry a TP53 mutation and then you, and the rest of your family, were tested. What do you remember about having genetic testing?
I was 14 years old when I had genetic testing. I mainly remember going in for the blood test and Tanner held my hand. When I found out I carried the TP53 mutation I didn't want anyone to know at first, and I didn't tell anyone.
What did it feel like to learn that you carry a TP53 mutation?
I was upset about it. I didn't want anyone to know because I was afraid that people would think I was sick and they wouldn't understand. It was hard to understand why it was happening to us, and why it was happening to Tanner and me and my Dad.
How has it changed your life?
I have >90% chance of developing cancer and that frightened me the most and made me realize how important the screening is. It has changed my life because I have a lot of screening and tests; but, for the most part, I'm still a regular, healthy teenager with a happy life. I want people to know that.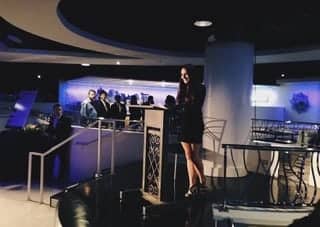 I launched GenomeGeneration.com in August 2015 to spread awareness about hereditary diseases and to encourage others to know their family history. My goal is to help others by using my voice, and my story, to spread this message.
What do you want people your age to know about genetic testing?
Genomics and genetic testing are scary-sounding, but they aren't. You can have this information and use it, and still have a happy, normal life. I'd rather know my risks, and be aware. A lot of people in my parents' generation are not into getting genetic testing, but my generation is more open-minded.
Check out Casey's spotlights over at NBC and Amy Poehler's Smart Girls. Explore her website, genomegeneration.com and stay updated by following on Twitter and Facebook.
You can also learn more about Tanner's Project and follow on Twitter.